Upgrade Welding Experience with a Tool of New Generation
ComWelder Laser Welding Machine
Select the Best Laser Welding Machine From Here
Traditional welding machine
Water-cooled laser welding machine
Air-cooled laser welding machine
2 In 1 Handheld Laser Welder:Welding And Cutiing
This Laser welding machine is small size and light weight,easy to learn , only a few hours for beginners to get started.Realize the two functions of welding and cutting at the same time.
Intelligent Operating System
Comwelder Laser Welding Machine adopts touch screen design, easy and quick to click and set, with real-time fault reading, feedback and alarm functions.
The Laser Welding Machine is a process parameter library, which can realize the rapid storage and recall of Welding process parameters.
Remote controller at the welder side for multi-parameters adjustment. Save time and effort, easy to operate.
Easy to Learn, Effortless Control
With its cutting-edge features, the B1 is remarkably easy to learn and operate. Equipped with a user-friendly 7" LED touch screen and an intelligent operating system supporting multiple languages, this system simplifies the welding process like never before.Seamless Transition for Seasoned and Novice WeldersSay goodbye to expensive training programs and hello to immediate productivity. The B1 empowers seasoned as well as novice welders to produce high-quality and consistent welds, saving both time and money.
More convenient to buy the industrial Laser Welding Machine
Most Popular Laser Welding Machine
Select  the cutting and welding machines more suitable for you from here
ComWelder B1 800W Air cooling handheld Laser Welding Machine The ComWelder B1 800W Air cooling handheld Laser Welding Machine boasts
ComWelder B2 1200W Air cooling handheld Laser Welding Machine The ComWelder B2 1200W Air cooling handheld Laser Welding Machine boasts
Various Welding Methods Of Laser Welding Machine
The welding seam is smooth and beautiful, and the welding quality is good. It can realize spot welding, continuous spot welding, fish scale welding, full welding, and continuous full welding and tailor welding、Fillet welding、Stitch welding、Lap welding.
Process characteristics of hand-held laser welding machine
The welding seam is smooth and beautiful,the welding work piece has no deformation , no welding scar , the welding is firm, and the subsequent grinding process is reduced ,saving time and cost.
Boost Profitability with Energy-Efficient Welding
Experience Up to 80% Energy Savings with the B1 Series The B1 Series not only delivers superior performance but also significantly reduces electricity consumption compared to other welding technologies. Thanks to our single-mode technology, the B1 Series increases energy density, enabling high-speed welding without the need for excessive power. This energy efficiency translates into substantial cost savings, making the B1 Series a smart choice for both your operational efficiency and your bottom line.
Laser Welding Gun
Dual protective windows design, Protect the focusing lens from dust contamination
ComWelder presents the industry's lightest welding torch, weighing only 680g (1.5 pounds). Designed for comfort, it allows for extended use with less fatigue.
The torch features a built-in wobble function, controlled by a laser system, enabling up to 4.0mm (0.16") weld width for high-quality, smooth weld seams. For increased operational safety, the torch is equipped with a double-secured contact sensor that only allows operation when the trigger is in hand contact and in contact with the workpiece.
The B1 series comes with a wire feeder module for deeper welding needs, supporting wire diameters of 1.0/1.2/1.6/0.8mm. It's suitable for various materials, including carbon steel, stainless steel, aluminum, and other alloys.
Versatile Material Compatibility up to 3mm
The B1 series from ComWelder is a versatile tool for high-speed welding across a range of materials including Stainless Steel, Galvanized Steel, Mild Steel, Aluminum, Nickel Alloys, Titanium, and Copper, up to a thickness of 3mm. Its low heat input minimizes part distortion, ensuring the integrity of your materials.
The B1 series produces strong, beautiful welding seams that require no further cleaning, saving time and enhancing the final product's appearance. With built-in factory presets for all materials and thicknesses, the B1 series ensures efficient and high-quality welding every time.
A revolutionary new solution to drive your business successby Comwelder Handheld Laser Welding Machine
Whether you are a hobbyist, artist, or small manufacturing business owner, Comwelder Handheld Laser Welding Machine is the ideal tool to scale your business.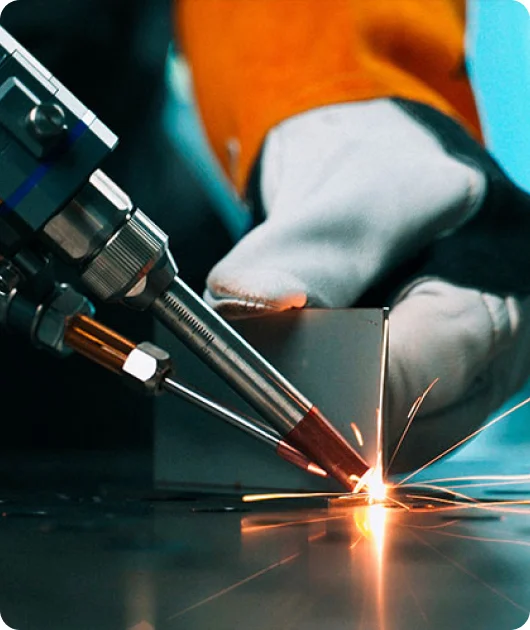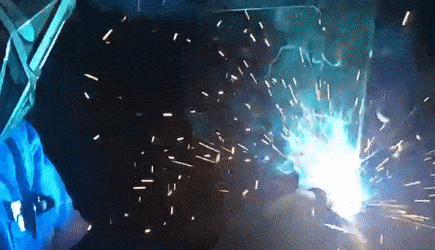 ABOUT US
At Comwelder, laser innovation is our passion. With years of experience under our belt, we've honed our expertise in laser equipment. Our journey began with a remarkable achievement—miniaturizing industrial laser marking equipment. This triumph fueled our ambition to extend our success to laser welding.
Our new article best news
Interesting About comwelder
Enjoy reading engaging and informative pieces by the best writers in the technology and engineering industries.
Why Choose Us?
Multiple assurances. Discover comwelder with confidence.
Subscribe to get a
6% Off Coupon